Visit us on:
http://www.nulledforums.org
If there are no seeds, use our forum for direct download links!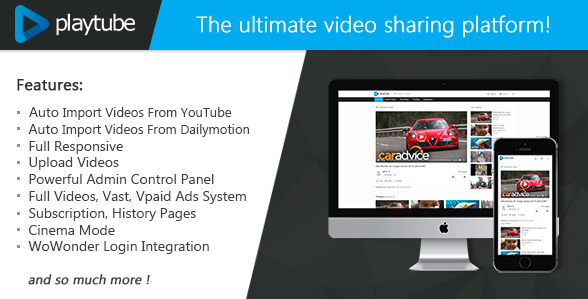 PlayTube is a video sharing script, PlayTube is the best way to start your own video sharing website!

PlayTube is fast, secured, and it will be regularly updated.

Requirements:
PHP 5.5 or Higher.
MySQLi.
GD Library.
mbstring.
cURL.
allow_url_fopen.


#ShadowHD -> To avoid fakes, ALWAYS check that the torrent was added on searchbell.info by ShadowHD
http://searchbell.info/